EXECUTIVE PITCH VIEW TOOLS GIVE YOU THE INFORMATION YOU NEED TO QUICKLY EVALUATE NEW CONCEPTS
VIEW CREATOR PITCH REELS RIGHT FROM THE PITCH PAGE.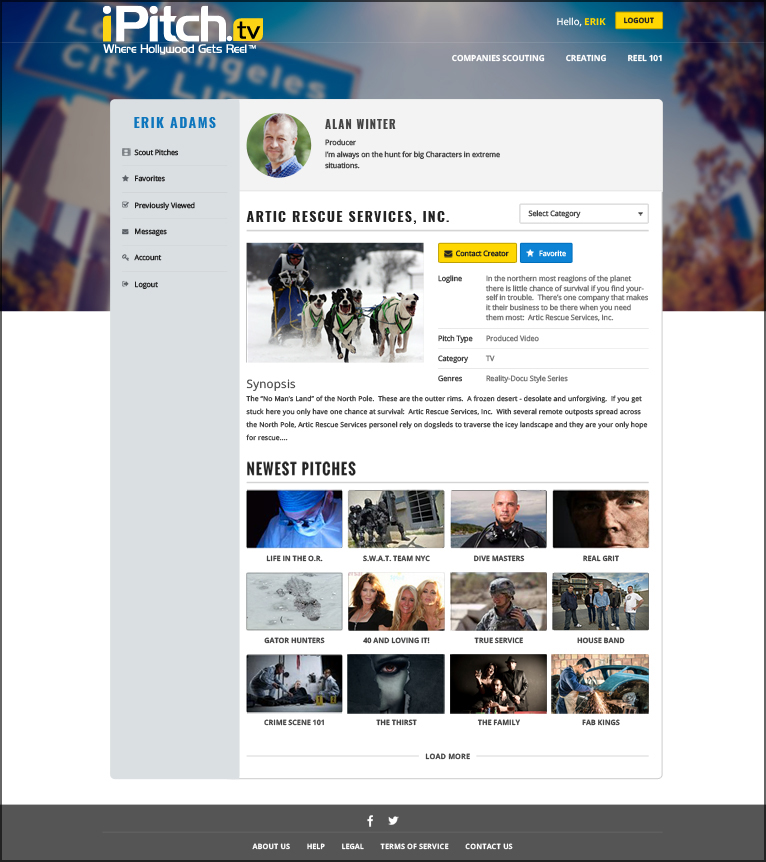 click on picture to demo the pitch view page
MESSAGE CREATORS DIRECTLY TO LEARN MORE ABOUT THE PITCH AND DISCUSS POTENTIAL OPTION AGREEMENTS. AS AN EXECUTIVE MEMBER YOU CONTROL COMMUNICATION WITH CREATORS - THERE ARE NO UNSOLICITED MESSAGES AND YOUR OFF-SITE CONTACT INFORMATION STAYS PRIVATE UNTIL YOU'RE READY TO SET A CALL OR A MEETING.
Watch a Demonstration of the Executive Pitch View Page