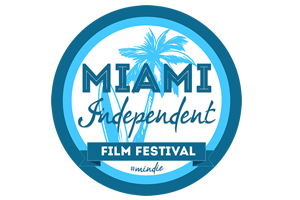 Miami Independent Film Festival: We know how hard it is for an indie filmmaker to produce and distribute their works. Mindie is the tool that every filmmaker needs, in order to showcase and get recognitions for their film: We have created monthly editions to give continuity to the selection process and a steady feedback to the filmmakers. Instead of waiting for months before getting an answer from the festival, filmmakers are immediately contacted if selected. Their work is privately screened every month and evaluated by a team of experts in the industry. The monthly winners will then compete to be screened at our annual event. The event aims to create a strong relationship between filmmakers, producers and distributors from all over the world. Submissions to the festival will close at the end of each month, our jury will select the winners on the 20th of every month.
Information Provided Courtesy of Miami Independent Film Festival.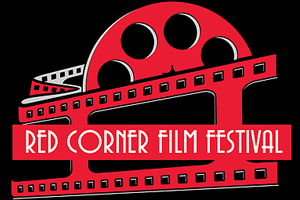 RedCorner FilmFestival is an event not to be missed for international filmmakers. There is the opportunity to compete with the best emerging and famous artists, making you achieve a higher level of international filmography. During the event will be provided for the workshop sessions in which to compare, discuss and improve your technique. It will be discussed in respect of works in competition with the presence of professionals. In our festival we have decided to encourage filmmakers that use film. A wide area of the event will be dedicated to all those who make films with 35 mm and 16 mm camera. Section 35 mm will also have special prizes.
Information Provided Courtesy of Red Corner Film Festival.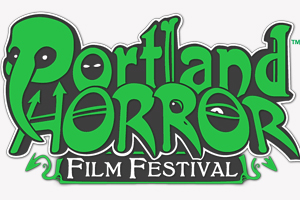 Portland Horror Film Festival: We're all about independent horror. That means, we're looking for horror films made by small indie studios, and even student filmmakers. Independent filmmakers are the lifeblood of the Horror genre. Commercial horror is a genre often stuck in a rut; it's the independent filmmakers who innovate and create new horrific ideas, and who become the new masters of horror. Clive Barker, Wes Craven, Eli Roth, John Carpenter, and many more notable names, all came out of left field with small indie films that changed the face of horror. More than any other genre, horror relies on new filmmakers with new ways to scare us. It's our goal to showcase and foster the next generation.
Information Provided Courtesy of Portland Horror Film Festival.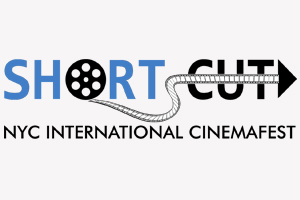 Short Cut NYC International Cinemafest is an online interactive short film festival. Born with the goal to support and help current upcoming filmmakers using the internet as a connection to the world. We also embrace an online community of film lovers and filmmakers. At Short Cut audience and judges will be able to evaluate, comment and share about your film, building followers for your film project.Short Cut NYC International Cinemafest will culminate with a live event in NYC.
Information Provided Courtesy of The Short Cut NYC International Cinemafest.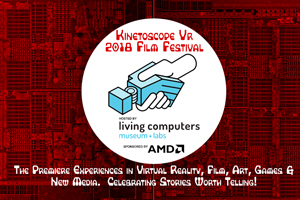 Kinetoscope VR brings together innovators to explore virtual reality as an emerging art form. Kinetoscope VR Film Festival intersects the interactivity of new technologies & formats for Media & Cinema which exemplify the power of the cinematic arts to inspire and transform. A festival where we Honor Stories Worth Telling that are created by people of All Ages-All Cultures-All Media.
Information Provided Courtesy of The Kinetoscope VR Film Festival.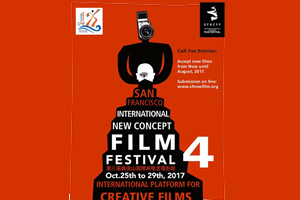 San Francisco International New Concept Film Festival mission is to provide an international platform for all film lovers, professional filmmakers and film/media students who love filmmaking to stand out as well as Discover and select potential talents with new technique & skills, who demonstrate original concept and accelerate their development within the film industry. The SFINCFF Encourage's new filmmakers especially young and first-time filmmakers for their new productions and celebrates original and insightful screenwriting and new ideas in film.
Information Provided Courtesy of The San Francisco International New Concept Film Festival.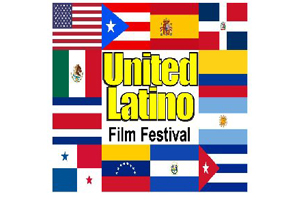 United Latino exists to showcase Hispanic and Latino independent filmmakers worldwide. Our mission is to encourage Spanish-speaking filmmakers through a competitive showcase of independent features, documentaries, shorts, and music videos.
Information Provided Courtesy of The United Latino Film Festival.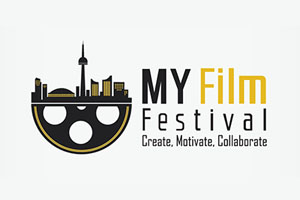 MY Film Festival is a brand new and exciting event that will connect emerging artists with other filmmakers and industry professionals.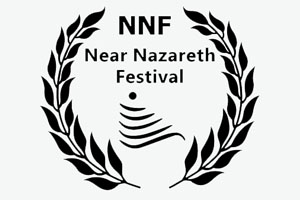 The Near Nazareth Festival will serve to strengthen mutual understanding and friendship between the peoples of the world. Through cooperation with movie lovers from around the world, we will make history. Today filmmakers from 65 countries are participating in the festival, and presented his works.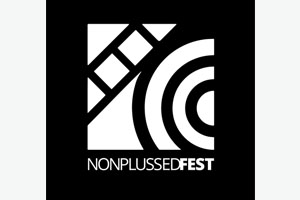 The Nonplussed Fest - In the wake of a crackdown on DIY spaces and art collectives, we bring you this celebration of DIY culture and all things independently creative at Zebulon Los Angeles in Frogtown. July 14-16 we'll be presenting three nights of short film programs, interactive art, virtual reality experiences, and live music.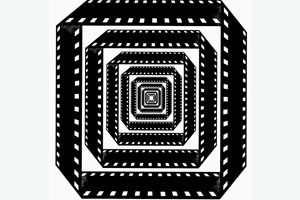 The Oregon State International Film Festival, organized and run by dasfilmfest, is currently in its ninth year running at the Darkside Cinema in Corvallis, Oregon. Each year, this curated festival presents award-winning films from across the globe, many of which premiere at Berlinale, Cannes, and Sundance. OSIFF also regularly screens world premieres, US premieres, and west coast premieres.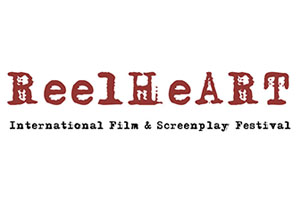 ReelHeART International Film and Screenplay Festival is a worldwide, fiercely independent film festival held in Toronto, Canada the 1st week of July. We screen Film and Documentary Premieres from the best in independent filmmakers from around the block and around the World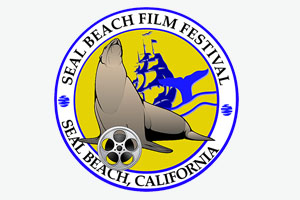 The Seal Beach Film Festival - Imagine warm sandy beaches in the Southern California sun, cool Pacific Ocean surf and your film in the spotlight as the anticipation grows before an excited audience! Relax while you network with fellow filmmakers and industry insiders or kick back and enjoy one of the daily seminars learning the tips and tricks from multi award winning filmmakers and seasoned industry professionals.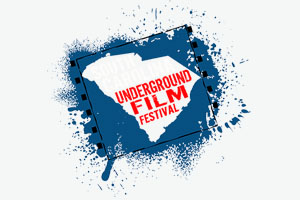 The South Carolina Underground Film Festival celebrates all genres of independent film in one festival. Taking place in beautiful Charleston, South Carolina, SCUFF is truly an international film festival as we are seeking films and screenplays from all over the globe. The SCUFF will be two packed days of indie films where fans and filmmakers can meet and mingle and celebrate obscure and independent film. Trophies which feature our mascot, SCUFFY the miner, were designed by special effects artist, Tony Rosen, who created the Annabelle doll used in The Conjuring and Annabelle films.
Information Provided Courtesy of the The South Carolina Underground Film Festival.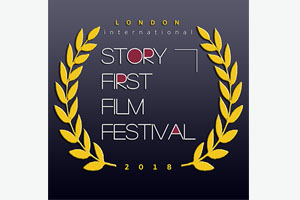 London International STORY FIRST Film Festival promotes short films with amazing storytelling skills - we put great stories and original characters at the heart of our festival. We are also passionate about promoting underrepresented filmmakers, curating a diverse, gender-balanced festival. Our inaugural festival will take place at a boutique independent cinema in London in January 2018.
Information Provided Courtesy of the Story First Film Festival.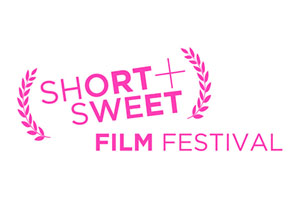 the Short+Sweet Film Festival is dedicated to promoting local talent and showcasing it to the world. With so many great stories to draw upon, the possibilities are endless…
Information Provided Courtesy of the Short+Sweet Film Festival.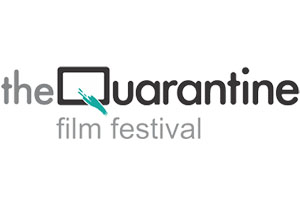 The Quarantine Film Festival is an international short film festival aimed towards young and unfamiliar artists under 35 years. It is held annually in the summer in July. Festival screenings are in open air - straight on the beach in romantic atmosphere in front of the unique fishing village near Varna, Bulgaria. The festival is organized completely voluntary. We believe that art should be free and easily accessible to normal people. There are no organization salaries, no admission fees and the screenings are with free entrance, no tickets. We rely on donations and personal contributions. It is a massive success that happens not with lots of funding but with lots of love and dedication. Despite popularizing young authors the other main goal of the festival is to protect the uniqueness and urban format of the fishing village "The Quarantine" which is the last standing fishing village in the region. It is in danger of disappearing because a luxury residential complex is being built on the coastline behind it. We intend to turn the place into a culture and art zone and to preserve the fishermen's way of life.
Information Provided Courtesy of the Quarantine Film Festival.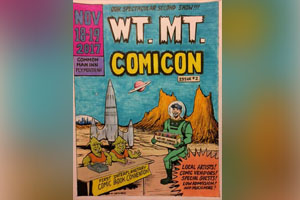 White Mt. Comicon, The White Mt's ONLY comic convention. Located in the heart of the White Mt's of NH, travel from Boston,Vt,ME and everyone in between.
Information Provided Courtesy of the Quarantine Film Festival.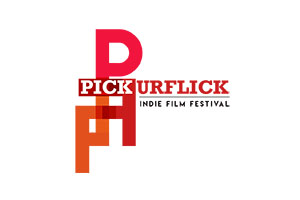 Pickurflick Indie Film Festival is India's first multicity offline+online film festival. Our vision is to promote good independent cinema and support the indie film fraternity. The inaugural edition of the festival this year received more than 550 films from 50 countries, out of which 170 films were selected. Our festival has also been mentioned among the top unconventional film fests in India and is now an official event in IMDb as well.
Information Provided Courtesy of Pickurflick Indie Film Festival.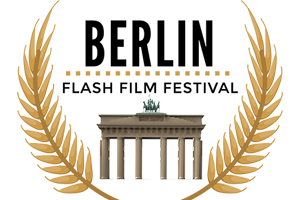 Berlin Flash Film Festival is a monthly, online film festival with a screening of our monthly winner on the last day of every month. Berlin Flash Film Festival celebrates micro, super short films, shorts, and scripts. Each month, or Edition, all entries will be screened online by an international panel of experts active in the film and performance industry.
Information Provided Courtesy of Berlin Flash Film Festival.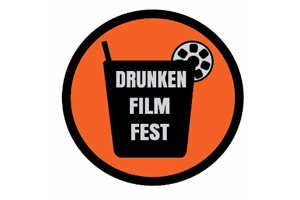 My goal in founding Drunken Film Fest was to provide comfortable, unique, and most importantly FREE spaces to show our films. That led me to the amazing local pub scene of Bradford - hence 'Drunken' Film Fest. It's not about getting drunk on booze; it's about getting drunk on film, having great conversations, and exploring the amazing venues this city has to offer. — Jax Griffin, festival founder and director
Information Provided Courtesy of Drunken Film Fest.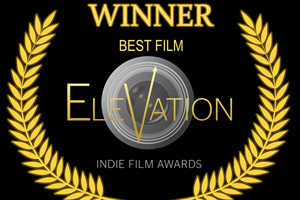 The Elevation Indie Film Awards has been set up by Indie Film makers for Indie Film makers. We understand the difficulties of gaining recognition for your work and want to shine a light on the vast talent of Independent filmmakers from around the world.
Information Provided Courtesy of Elevation Indie Film Awards.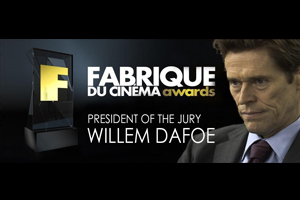 Since 2015, Fabrique du Cinéma has been promoting a Creativity and Experimentation Award, honouring all those who strive to put together something original, by means of qualitative and technical research. Fabrique du Cinéma is the only magazine that focuses on new Italian cinema. For five years now, it has been discovering and promoting young talent in direction, acting, recognized by budding and established Italian film-makers alike, who have all been supporting Fabrique du Cinéma since its foundation. The pages of our magazine have narrated the story of icons like Francesco Rosi, the Taviani Brothers, Marco Bellocchio, Dario Argento and Matteo Garrone, as well as that of emerging artists, such as Gabriele Mainetti, Matteo Rovere, Piero Messina, Fabio Mollo and many others. This year, the Fabrique Award is going international as Fabrique du Cinéma Awards. Four new categories, directed at film-makers from all over the world, are going to be added to the awards: best feature film, best short film, best documentary and best web series. Regardless of genre and background, the spirit is one of relentless pursuit of that which is creative and innovative. The first edition of the Fabrique Award (2015) had as winners Miriam Leone (Best Actress), Alessandro Borghi (Best Actor), Piero Messina with L'attesa (Best Debute Feature Film), Matteo Garrone with Tale of Tales (Best Innovative and Experimental Feature Film) and Federico Zampaglione (for Best Music Theme). In the second edition (2016) the prizewinners were Matilda De Angelis (Best Actress), Alessandro Sperduti (Best Actor), Marco Danieli with La ragazza del mondo (Best Debute Feature Film), Fabio Guaglione and Fabio Resinaro with Mine (Best Innovative and Experimental Feature Film), Theo Teardo (for Best Music Theme).
Information Provided Courtesy of Fabrique du Cinéma.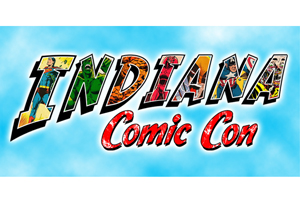 Indiana Comic Con Film Festival - ICC Film Festival is part of Indiana Comic Con! Indiana Comic Con is a comic book convention located in Indianapolis, Indiana. Indiana Comic Con is Indianapolis' largest, true comic con. Featured are exhibitors that cater to a wide-spectrum of interests including comic books, magazines, toys, games, Star Wars, Star Trek, anime, manga, cosplay, artwork, sketches and apparel. In addition, a roster of comic industry professionals, and comicdom-related celebrities are in attendance for attendees to meet and greet. As admission is kept reasonable for adults and FREE for children, the Indiana Comic Con is a family-friendly convention. www.indianacomiccon.com.
Information Provided Courtesy of Indiana Comic Con.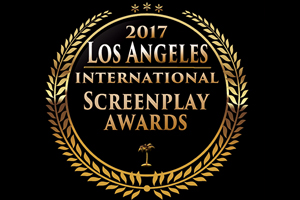 The Los Angeles International Screenplay Awards is considered the best in the industry, with judging panels comprised entirely of established Hollywood Industry Professionals. Our team has been instrumental in helping writers sign with major talent agencies (CAA, WME, ICM, et al) and has sold, produced, and directed original material at every Hollywood studio, including Universal, Paramount, Fox, and Warner Bros.
Information Provided Courtesy of The Los Angeles International Screenplay Awards.