Amy Introcaso-Davis
EVP Current Programming | GSN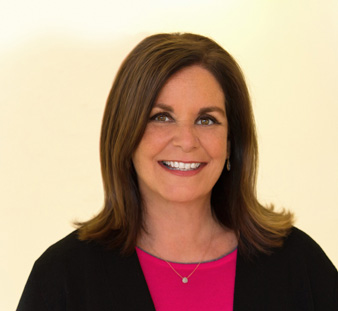 iPitch.tv welcomes network executive Amy Introcaso-Davis, EVP Programming at GSN, in our series of discussions with top Insiders in today's television market. Shepherding an unparalleled surge in viewership at GSN we catch up with Introcaso-Davis who brings us up to speed on some new shows, and teaches us that story is still at the heart of any successful format.
iPitch.tv: Thanks for taking the time out of your schedule to share your insight with us, Amy. You've had successful tenures at both Bravo and Oxygen, but more impressive is your current success as Head of Programming for GSN, with unmatched growth in both viewership and original programs on slate for the network. How was the transition into the game format world for you? Have you always had a mind for game?
Amy Introcaso-Davis: I think any storyteller has a mind for game. Whether it's a great trivia show like The Chase or a fun comedic brainteaser like Idiotest, the contestant has a journey to an emotional moment in which they either win or lose. It's our job to make that journey as compelling, fun and exciting as it can be. And yes, I have always had a place in my heart for gameshows. I grew up loving Hollywood Squares and Password!
iP: We've obviously pushed beyond the traditional three-podium quiz shows of yesteryear with reality-based elements infusing much of today's game formats. Does gravitating toward formats that are closer to a reality show risk brand identification for GSN, or is it the path all must go?
AID: Anything that has true play-along is right for GSN. Competition shows have that ultimate play-along. It's just tough to find ones that are unique and compelling. We believed in Skin Wars because no one had done a skill-based competition in that arena and it paid off. Hellevator is a horror-based gameshow. No one had done anything like our show before. Adding shows like Skin Wars and Hellevator have expanded our brand rather than dilute it.
iP: Although ratings may drive decisions, what is it in the early stages of an original series that you look for that allows you to really get behind it?
AID: Like any network we are looking for areas or constituencies that have been underserved. We love shows that are first to market in the area because audiences enjoy something they haven't seen before.
iP: How much do you consider new media platforms as valuable outlets for GSN shows? Is it now a prerequisite, or a benefit after the fact.
AID: We look at all those platforms as an opportunity to broaden our reach.
iP: I'd like to touch on development, specifically for game shows. When producers deliver new projects for sale to network in other genres, they'll often have a proof-of-concept reel with coverage of the subject, world, or potential cast they're proposing. How would proof-of-concept be delivered for a game format, and what do you prefer to see from Producers?
AID: For shiny floor gameshows, run-throughs (whether in person or on tape) are particularly helpful. If you pitch a concept, it is important to have a point of view about style and tone. Talent can also help illuminate the tone you are trying to get.
iP: What makes a great gameshow?
AID: Play-along is key, and rooting value is also critical. You have to be able to root for someone to win… the contestant is the audience's way into the game. Occasionally, an antihero can be the primary character to root for i.e., The Beast in The Chase and The Soskas in Hellevator.
iP: With NATPE Miami just around the corner, will GSN have a presence there? If so, what is the agenda and draw for you as a network, besides the sandy beaches and swimming pools?
AID: Yes. GSN will be represented and we will be looking for formats.
iP: How many new formats do you expect to put into development for next season?
AID: We never name a number… it depends what we find and we thankfully have the ability to greenlight to development as many shows as we believe in.
iP: What advice can you give to the new Creative, or aspiring Producer as they develop original concepts or game formats to pitch at Natpe or iPitch.tv?
AID: Be clear about the audience you think you can attract with your show and make sure it is right for the network you are pitching. Any visuals will help, and this may sound simplistic, but true passionate belief in your product [helps]. People can tell if you don't really believe in your show and if you don't believe, they won't.
iP: What new shows at GSN are you excited about, and what MUST our readers plug into their DVR schedule?
AID: Winsanity is a great new shiny floor game that Donald Faison is hosting and I am so excited about Skin Wars: Fresh Paint hosted by RuPaul. We feel very lucky at GSN to be given the opportunity to makes shows that we truly love.
iP: For 100 Points! What's your personal guilty pleasure program you must watch?
AID: My favorite scripted show is The Affair. I am an avid The Voice watcher and shhhhhhhhhh – don't tell anybody- I still watch General Hospital on DVR on the weekends!
iP: Thank you, Amy. We wish you and your team continued success at GSN. We'll be tuning in!
AID: Please do. And thank you!
"Insiders Get Reel" Series at iPitch.tv