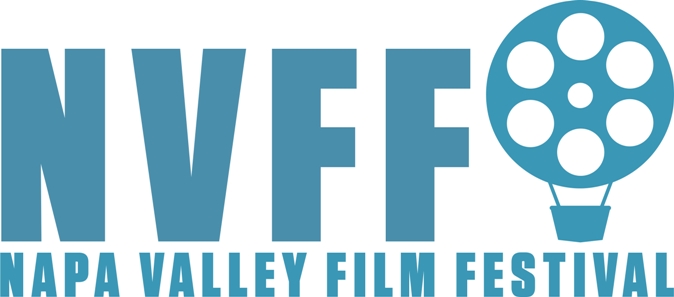 Marc Lhormer | co-Founder
Executive & Artistic Director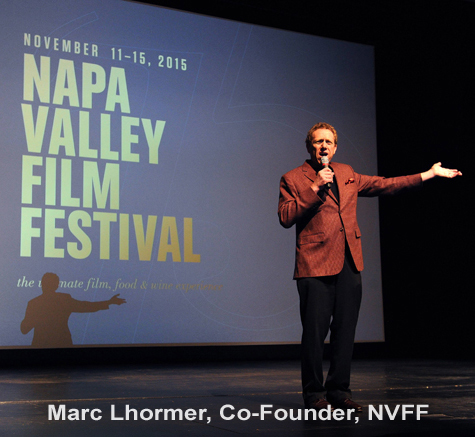 The Napa Valley Film Festival has risen to become one of the true gems in the landscape of film festivals, attracting many of our industry's most talented artists, and the most passionate audiences for independent film. Delivering invaluable opportunities for new filmmakers, and once-in-a-lifetime experiences for film fans, NVFF Co-Founders Marc & Brenda Lhormer have manifested the hope and aspiration of the many great independent stories and films that have premiered at the Festival, with many of those films going on to win Oscars and other critical acclaim. The Lhormers and NVFF celebrate the struggle and triumph of the human experience through uplifting films that inspire, sharing with audiences a menagerie for the senses that is Napa Valley to bring new perspectives and connections with our world and each other. If you love great food and wine, there's no better place to celebrate life and film.
Voted in 2015 as one of USA Today's "10 Best" film festivals to attend, and with the passionate support of The Weinstein Company, NVFF maintains itself as an exceptional and still intimate cultural experience rooted in an organic approach to curating the cinematic experience like so many other world class artisans of the Napa Valley.
iPitch.tv welcomes Marc Lhormer, co-Founder, Executive & Artistic Director of NVFF, for our "Insiders Get Reel" series. Marc gives us an insider's look at the life of producing and promoting independent film, and the many special experiences to be shared at the Napa Valley Film Festival.
iPitch.tv: Thanks for sharing your time with us, Marc. Prior to founding and producing the Napa Valley Film Festival, you and your wife Brenda (NVFF co-Founder) produced a beautiful independent film, "Bottle Shock", that still resonates with a very loyal following from both film fans and wine lovers. That same independent spirit has infused the life of your festival now entering its sixth year. You have a unique sensibility as a curator and producer of film. Where does that instinct come from, and what do you love most about the challenges it must bring?
NVFF | Marc Lhormer: Thank you Scott for that lovely introduction. We believe that much of our success curating films and experiences for both audiences and artists is due to the fact that we are, ourselves, largely reflective of the audiences drawn here to wine country. We are not products of film school. We are neither trained filmmakers nor academics of any kind in terms of film theory or film history. Rather, we share passions for great stories, we've grown up on the movies (in movie theaters no less), and we love food, wine, travel, and throwing fantastic parties.
Many people don't know this, but Brenda and I actually met working together at an event production company in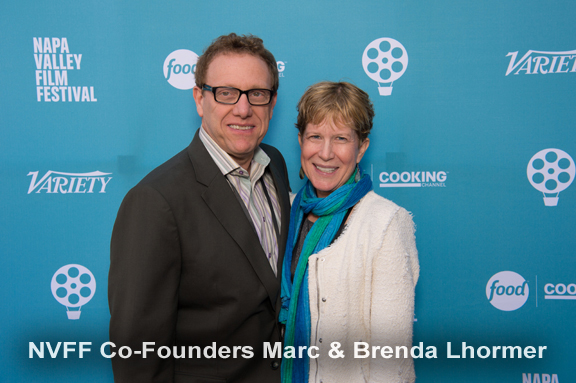 Silicon Valley a million years ago. The company was called Amazing Events. Funny, right? We created memorable experiences in the form of large-scale bashes for some of the Valley's iconic companies, including Apple, Oracle, Hewlett Packard and others. So we do have production experience that has served us well jumping into the film festival world, which we first did way back in 2001 when we volunteered to take over a little film festival in Sonoma upon moving to the wine country.
We contracted out the programming for our first festival; but we talked with our consultant about the "spec" of the films and stories we were looking for (uplifting stories that tend to showcase the better side of humanity), and asked him to share with us films he'd recommend that we program. Amazingly, we loved 40 out of 50 films he showed us (after he first screened out several hundred more). We programmed those 40 for our festival and the audiences loved the movies.
We recognized right away that we were pairing aspirational stories with aspirational audiences. The people who flock to wine country dream of living here, or maybe retiring here, owning a winery, snagging a dinner reservation at a Michelin star restaurant, or acquiring a bottle of cult cabernet, etc. All part of wanting to live well. We've added to that a dimension of doing well, making positive contributions with the limited time we all have on this good earth. With the film festival in Napa Valley, that means contributing to the cultural vitality of the region, and also leveraging the power of cinematic storytelling to inspire local youth with our student programs. It's all quite exhausting, but also extremely rewarding.
iP: We've witnessed each year at NVFF the pure enjoyment experienced by the filmmakers, especially those who've been on the festival circuit promoting their films and then suddenly find themselves elbow to elbow with the most influential people in the industry, while enjoying the best that any foodie or wine lover could imagine. Beyond those indulgences, NVFF has continued to deliver invaluable programs for new filmmakers that foster true growth and connections for their career. Can you detail a few of those programs?
ML: Our Artists-in-Residence Program is what all of the narrative and documentary feature filmmakers are aiming for. When we are selecting a handful of films for our core competitions (typically 10 narratives and 10 docs), we are also intentionally creating a corps of filmmakers who will take up residence at the incomparable Meadowood Napa Valley resort for the length of the festival. They enjoy the ultimate in luxury accommodations and service, while bonding with and learning from each other, as well as attending master classes with accomplished industry creative and executives. They meet our patrons, including top-level patrons who personally "sponsor" the presentations of their films at the festival. The professional connections, peer-to-peer networking, and private patron-investor connections lead each year to growth, learning and opportunities. We've had several instances of new projects being embraced and funded from these connections.
Other programs include: our creative Pitch Competition, where filmmakers and anyone with a great idea can pitch new film and TV concepts to industry executives while receiving valuable training in how to sell yourself and your ideas; a 48-hour-style Make a Film Contest we've done a few times, with teams of filmmakers running around the valley putting together the most incredible short films in a ridiculously compressed time-frame; interactive Film Industry Panels on a wide array of relevant topics that evolve each year; and one-on-one mentoring offered by top-level studio and industry executives to any of our invited filmmakers.
iP: NVFF really does have a blending of the sensory experiences that other festivals don't have. Film, food, wine, music and moments shared with many of those industry's most prolific artisans. Describe what those experiences mean to you personally, and what it's like conjuring that magic year after year.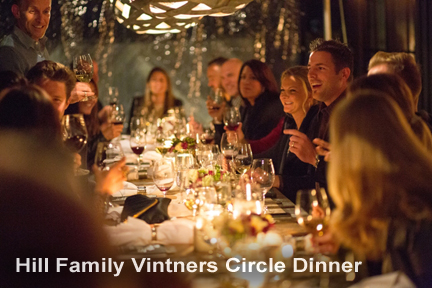 ML: As you can tell from my opening comments, the blending of these passions I share with Brenda are integral to the experiences we've created with the Napa Valley Film Festival. Each year we learn from the year before: what's worked well, what can be tweaked in some way or taken further. We've had tremendous support and participation from some of the valley's top vintners and chefs, along with hospitality and production partners who help us bring our ideas to life each year. In terms of rallying a community around something new, something deemed to be additive in terms of local culture, this is all quite gratifying to see. On a larger scale, we're looking to play our part in effecting positive societal change. We believe paying attention to creative and important stories is a beginning. Taking time to break bread together, to have the conversations after seeing the films … it's a very old-fashioned concept … but it's truly where the magic happens. We're looking to truly move people, not just in the moment, but towards thinking bigger and wanting to be and do more with their lives.
iP: Touching on that, I love how you mentioned pairing aspirational stories with an aspirational audience. Within that spirit, is there a specific theme or "message" that you look for in the films brought to the Napa Valley Film Festival?
ML: Perfect question building on the previous comments. We enjoy a wide range of movies. Clearly a comedic narrative (nearly impossible to do well on independent film budgets) is very different from a hard-hitting issues-based documentary. This likely explains why you generally see so few comedies at film festivals, though each year we eagerly seek them out. Generally speaking, we're looking for films that take our audiences on a journey, to distant shores, to different experiences of life, to different expressions of what's possible … all the while revealing our common humanity. We prefer uplifting story-lines that reveal the best of who we are and can be. Not that we shy away from tough material. But the tough material has to serve a purpose. Each year as our audience goes along with where we are taking them, we've pushed the boundaries further with what our real and imagined characters are contending with.
An important caveat to all of the above is that we are first and foremost about supporting the working U.S. independent filmmaker. The Bay Area has two well-established international film festivals (Mill Valley and San Francisco); we decided from the beginning that two was enough, one in the Spring and one in the Fall. And we put a premium on having all of the filmmakers here to present and discuss their films (and to enjoy our hospitality). With resources constrained, practicality also dictated focusing on domestic filmmakers and creative teams.
iP: If we can talk nuts and bolts, give us a sampling of the various components at play when producing the festival each year.
ML: Curating the films and experiences, growing the audience, securing enough financial support in terms of sponsorship and high-end consumer patronage, managing over 300 business relationships with partners who help us deliver the experiences of the festival, organizing and training the 600-person volunteer corps, enhancing customer service systems, upgrading the technical presentation of the films in a diverse set of venues, making sure our growing audiences have places to stay (as Napa Valley's desirability as a destination has expanded dramatically during the years we've been doing the festival). All of these activities keep us very busy - as the festival is extremely complex – full time, all year long.
iP: You've had terrific support from stellar brands like Sony, Lexus, Meadowood, Stella, Variety, Travel & Leisure, Bank of America/Merrill Lynch and of course many of Napa Valley's top wineries and chefs; and you continue to attract brands who've benefited by tapping into your "film, food, and wine loving" audiences. What do you look for when selecting your partners to promote with NVFF?
ML: We seek out brands that fit with the aspirational theme, as well as brands that have products and/or services that have the potential to add to the audience experience in some meaningful way. An early partner was someone you wouldn't expect: Traditional Home Magazine. Trad Home has been involved on multiple levels: securing an appliance partner for our culinary demonstration stage; bringing in furniture partners to outfit special event venues, taking the design component up many notches; and doing a designer show house makeover each year, with the film festival as beneficiary of the Fall tours that culminate the week of the festival.
We've had fabulous auto partners, from Mercedes Benz and Cadillac to Maserati and Lexus. The latter has also brought its own Lexus Short Films program into the mix. This relationship was brokered by The Weinstein Company who'd been working with Lexus to identify talented filmmakers around the world and produce new short films with four up and coming filmmakers each year. Now the announcement of those filmmakers and the screening of the previous year's completed films are both taking place at the Napa Valley Film Festival.
Sony has worked with us on a 48-hour filmmaking contest that saw five creative teams racing around the valley and turning in remarkably entertaining 5 minute completed films; plus they've outfitted several of our screening rooms with the latest technology. Stella gives audience members a chance to enjoy something other than wine, as do the spirits partners who get involved in our parties. And music and fashion have become bigger and bigger elements of the overall experience, opening up an array of sponsorship opportunities. Generally we are not interested in cluttering up the festival experience, but rather elevating and enlivening it.
iP: It goes without saying that The Weinstein Company has been a fiercely loyal friend of the festival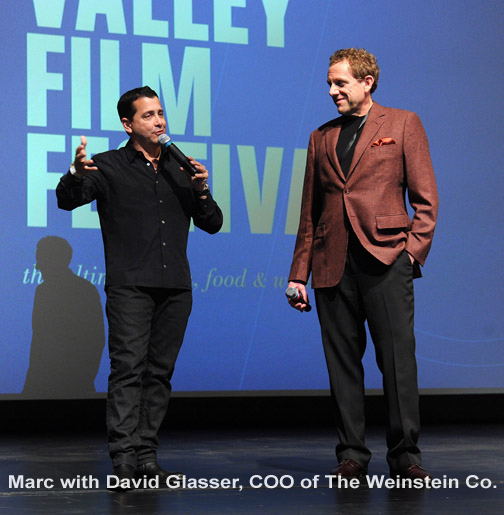 for many years, with TWC President David Glasser sitting on your board, their signature award winning films previewing at NVFF right before theatrical release, and their participation in the annual pitch panel contest you promote to discover new projects for TWC. Being in the company of such a special independent film brand, what's the common bond and plight you both must share in your journey promoting independent film?
ML: Interesting that you use the word "plight". Let's come back to that. Indeed David and his team are great friends and partners. We've actually had a terrific working relationship going all the way back to Miramax days, long before David discovered what we were doing a few years ago. One of my favorite all-time films is KINKY BOOTS, a Miramax film and a discovery vehicle for many seeing the mega-talented Chiewetel Ejiofor for the first time. Our little amuse bouche of a six-film test fest in 2010 featured TWC titles BLUE VALENTINE and THE KING'S SPEECH, the former garnering Michelle Williams an Oscar nomination, and the latter winning Best Picture. Our inaugural full-scale festival in 2011 featured two more TWC titles: the black comedy BUTTER and the documentary UNDEFEATED, which won the Oscar for Best Documentary that year. David actually learned about us after that, in early 2012 when he brought his wife and a bunch of friends up to Napa Valley to celebrate her birthday.
What's so terrific about the films Harvey and David and their team at TWC choose to get behind is the strong sense of story built around character and the relationships amongst the characters in the stories. These are quality films that appeal to thinking adult audiences. They generally are not long on action sequences and special effects. They are long on dialogue and struggle and a yearning for something, hallmarks of great movies and stories going back to the beginning of telling tales around a fire in the wilderness.
We value these stories, and along with TWC and others like Sony Pictures Classics, Fox Searchlight, IFC, Open Road, A24, Focus and many others, we are working hard to bring these types of films and stories to audiences attention, and to cultivate audience appreciation for such stories that appear to play out on a much smaller scale than typical Hollywood blockbusters. Perhaps the common plight is that these films tend not to be the big "hits" at the box office that Hollywood swings for weekend after weekend. I'm not saying Hollywood can't make great movies; the major studios certainly can, and they have time and again. But there can also appear to be a race to the bottom, a dumbing down of storytelling which presumes that the largest potential commercial audiences would rather see big action films about gangs and drugs and heists, comic book adaptations, sci-fi franchises, and overblown comedies.
We're not interested in those films and neither is TWC or the other partners I've mentioned. We all appear to be interested in supporting and sustaining a smaller scale cinematic art-form, and are eager to see such stories still finding room on the big screen.
iP: The voice of the independent filmmaker certainly does have a special home at NVFF. Share with us how you protect and promote that voice in filmmaking.
ML: Everything we do leads from what we wanted to achieve in creating the Napa Valley Film Festival: celebrate the work of independent filmmakers, especially focusing on the domestic filmmaking scene; nurture an audience's appreciation for this art-form; bring artists and audiences together in ways that facilitate casual and mutually rewarding interaction; and treat the artists to a set of experiences that help advance their careers, provide ongoing motivation, and nurture their spirits.
iP: What does the storytelling of independent film contribute to our lives?
ML: Talking narratives, whether shorts, short features or full-length feature films, independent films are generally original stories conjured from the life histories and crazy imaginations of unique individuals. These stories always take us places, some familiar and some uncharted territory. Things may get uncomfortable, but illuminating. And while the stories can be wildly diverse, there's a sensation with independent filmmaking of a common humanity lurking out there somewhere just beyond the roll of the credits. One takes a journey, one learns something new about the world, one learns something new about oneself. At least this is how we think about the stories we look for to share at our festival in Napa Valley.
iP: What advice career-wise and creatively can you give to new filmmakers dreaming of one day having their film celebrated at a festival like NVFF, and ultimately the Oscars?
ML: For aspiring filmmakers, a great start is to attend festivals to see the type and range of stories, and the caliber of the work, that is getting into festivals. Go to Sundance and SXSW and Tribeca, and then contrast those experiences by checking out our festival in Napa Valley. Attend the panels, talk to any and everyone involved in doing what you aspire to be doing. And seek feedback. Honest feedback. Actually put it in writing for your friends and family and anyone professionally you have the fortune to get to read something you write … that you want the good bad and ugly. Be open to receiving honest feedback. It's rare that someone will actually give it to you; most people just don't want any more conflict in their lives than they already have. This is why reading services can be valuable; there are several out there. You have to pay for this but it can be worth it; though my experience is that you don't get as much specific useful feedback as you could get from someone you know whom you can convince to really dig into something you wrote. Buy that person dinner, and don't chintz on the wine!
You want to be true to your own artistic vision; but you also have to be able to communicate that vision at a certain quality level to assure that people pay attention. And you have to be heard and seen; which means standing out from all of the noise we're all inundated with. It means acquiring champions for you and your work.
iP: Each of the Napa Valley's towns (coined as "villages" during the festival) offer up some truly unique venues for screenings and film premieres...some being historic, and many set against the most picturesque vineyards and towns anyone could imagine. What do your audiences love about experiencing film at these theatres?
ML: From the beginning, we chose to include all four of Napa Valley's tourism-oriented cities and towns into the footprint of the festival. These are: the larger city of Napa at the southern end of the 30 mile-long valley, the Michelin-star center of the universe that is Yountville, the classic Main Street lined with high-end boutiques that is St. Helena, and the old west meets new age Calistoga that crowns the valley at its northern end. We knew it was political suicide to leave any of the towns out, and yet we also knew that no one had ever dared attempt to stage an event that actually encompassed the entire valley simultaneously. Did I say we are crazy?!
The operational/logistical complexities are offset by the rich rewards for our filmmakers and film-loving audiences. Locals can stay put, with films rotating around the valley, so the festival literally comes to them. Visitors can base themselves in a favorite village, and then explore a different village each day. Each village has a center with box office and wine-tasting pavilion, and multiple screening venues generally walkable from the center. Only one of our dozen or more screening venues is an actual movie theater year round; and it's one with a unique charm and distinction. The charming 140-seat jewel box Cameo Cinema is one of the longest continuously operating cinemas in the country, at this point for well over 100 years.
Audiences are enjoying film in a winery barrel room, in an old Opera House, in a hangar at Calistoga's former Gliderport (with real movie theater seats and an old-fashioned popcorn maker), in performing arts auditoriums, and in Napa's former movie palace – the Uptown Theatre – now converted into a live music and comedy venue. The variety of screening venues is a wonderful part of the festival experience. Most allow audience members to enjoy wine during the screenings. Most are quite intimate; many are less than 250 seats. At the other end of the spectrum, the Uptown has 850 seats and our largest venue, the Lincoln Theater, has 1200. What they all have in common is a passion for hosting our filmmakers and their films.
iP: One thing I've always enjoyed at the festival are the Q&A's with the filmmakers and other talent after the screenings. They're so involved with the fans and audiences, their schedules must be fun but full. Give us a brief overview of an itinerary that a filmmaker representing their film may experience on any given day at NVFF...both business and fun.
ML: Our Artists-in-Residence have the most jam-packed itineraries: arrive Tuesday afternoon, meet our top patrons at a reception Tuesday night (Meet the Artists), two full days of Master Classes Wednesday and Thursday, and their first of four screenings one of those two evenings, with everyone partying together at the Festival Gala Thursday night; then a second screening sometime on Friday, along with an industry mixer mid-afternoon, then an invitation to one of our exclusive Vintner Circle Dinners where they are a guest of honor, and then the killer Friday Night Bash late that evening; a third screening on Saturday, perhaps with a mentoring session and an industry panel, and then the Awards Celebration and After-Party; and finally a fourth screening on Sunday, with a fun casual Wrap Party to share a few more glasses of wine with all of their new friends.
Our filmmakers with shorts, short features, or special screenings … all have similar schedules, just not quite as jam-packed. What everyone has in common are multiple screenings, industry mixer and panels, big and more intimate parties, and plenty of time to meet each other and enjoy each other's films, to mix it up with our audiences, and to indulge in some of Napa Valley's fine food, wine and hospitality.
iP: We've seen time and time again a star actress or famed director come to the festival to promote their film and then they confess that it's their first time in Napa and they're already deep into a love affair with the valley after experiencing the food, the wine, and of course the people. NVFF seems to be a great conduit for people to not just discover great films, but to discover a special place to return to.
ML: It's certainly true what you say. We are constantly surprised to learn that famous actors and filmmakers and even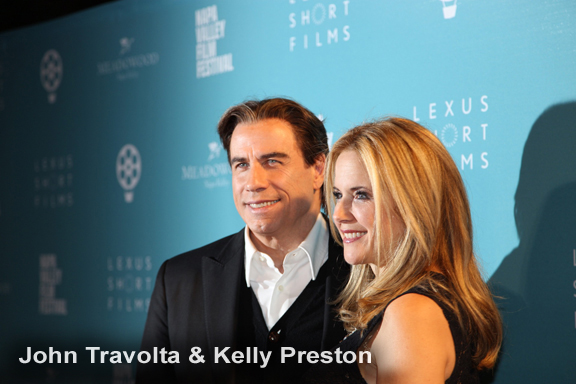 powerful studio executives – who may have been collecting and drinking the wine for years – have never been to Napa Valley prior to their first experience with us and our festival. We've had a long love affair with the valley, so we're happy to be the hook that finally gets them to visit. And of course they're eager to come back. Who's fallen in love with the valley and the festival? Lovely people like Kevin Costner, John Travolta, Bill Paxton, Alan Cumming, James Marsden, Colin Farrell, Shailene Woodley, Michelle Monaghan, Judy Greer and so many more big stars…who are just like everyone else when they unwind here.
We're back into a deeply personal connection Brenda and I have with Napa Valley. Our first weekend getaway "date" was two nights at a B&B in Calistoga. Four years later we were married at the historic Sullivan Estate in Rutherford. And in 1999 we returned to the SF Bay Area after nearly a decade up in Seattle and decided to make wine country our home.
We are proud to host the Napa Valley Film Festival here in one of the world's most romantic and attractive destinations, and to do so in a manner that gives the valley's world-class food, wine and hospitality plenty of opportunities to shine.
iP: Although you and Brenda seem to be tag-teaming a tornado each year at NVFF, can you share with us some of the special moments you've experienced with your wife at the festival that makes it all worthwhile?
ML: Not just us, but our entire team of year-round and seasonal teammates are running around the valley trying to keep tabs on everything happening and making sure everyone is having the best possible set of experiences. It's actually quite rare for Brenda and me to find ourselves at the same place at the same time. But here's what's always the same … each night around 1 or 2am, coming back to the hotel room we've set up as our festival command center… and sharing a bowl of pasta and a glass of wine and debriefing about the day. Then collapsing into bed by 3am and waking at 7:30am to do it all over again.
iP: For the new festival patron who plans a vacation around NVFF, and visiting Napa for the first time, what should they expect from the valley and events? And what special experiences can NVFF provide for the uber-film fan desiring a very special experience?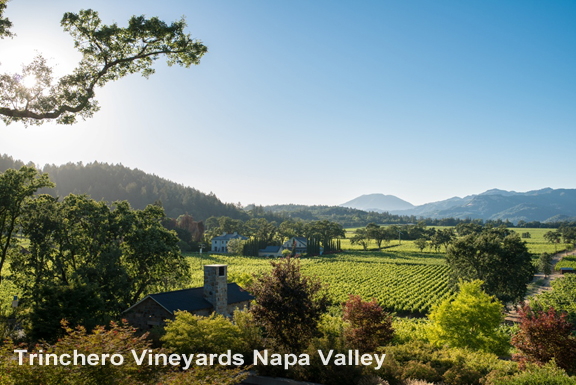 ML: First off, the Valley is spectacularly beautiful in November. People are surprised by the phenomenon of fall colors in the vineyards. And the low-angles soft light of the sun across the valley in the morning and late afternoon is just mesmerizing. Choosing to base oneself further up valley in St. Helena or Calistoga will immerse you most deeply in Napa Valley's beauty. But Yountville – culinary central – is also a very convenient and upscale/lovely base; and Napa is perfect for access to the most venues and for the Opening and Closing Night VIP activities.
The festival itself, with over 200 screenings and events, can be overwhelming to a first-time visitor. We always recommend that patrons/guests study the program, identify films, panels, tastings and events that look most interesting, and then to try to map out a schedule that does not result in racing up and down the valley. The whole point of the festival we've created is to slow down and immerse and a sensually and intellectually stimulating experience. To unplug from normal everyday logistical complexity, and to plug into a different wavelength of storytelling and conversation and community and relationship-building.
Like with other great destination festivals such as Telluride and Sundance, people proudly boast about getting in 16-18-20 films over the course of five days and nights … and also about a special experience they had with one of the filmmakers. This captures the essence of the experience, expressing how the festival marries the abundance of what's available with the opportunity for truly magical moments to happen.
The uber-film fan can dive deep in any number of directions. People really into documentaries can try to see all of the competition docs, or sprinkle in some of the special and awards season presentations. We've had SOUND CITY, UNDEFEATED (Oscar-winner), 20 FEET FROM STARDOM (Oscar winner), BEST OF ENEMIES, STEVE JOBS: THE MAN IN THE MACHINE, and many more fantastic docs. Speaking of which, each year we seem to attract really interesting wine-themed films. We hosted the world premieres of SOMM (2012) and SOMM: INTO THE BOTTLE (2015). And for a truly unusual experience, last year included a live concert read- and sing-through of the new show adapted from our movie BOTTLE SHOCK. People went crazy for this and we're all now looking forward to the show's premiere in San Francisco later this Fall.
Of course one can dive into the narrative features just like one would with the docs. Those into edgier whackier films can hang out at The Lounge, a terrific venue that's analogous to being our Slamdance vis-à-vis the rest of the festival's Sundance. And those into shorts can indulge in an array of narrative shorts, doc short subjects, and short features. And to learn more about the inner workings of the industry, the Q&As are always enlightening, and then our Panels and our Pitch Competition allow one to dive deep into specific areas of creative development, production and distribution of projects.
The most comprehensive overall experience is to be had by joining our Patron Circle. Members get first class treatment, never waiting in lines at theaters, and of course all of the best events, both the big splashy ones and the intimate events where it's possible to have real conversations with our filmmakers, celebrities and industry executives.
Truly there's no way to go wrong with our festival, as long as one creates the mental and physical time and space to open oneself up to all of the stimuli and to getting into a festival mindset.
iP: I believe it's a shared moment that makes a wine great. Tell us about a moment at the festival that made your wine great... both the wine and the moment shared.
ML: I remember a special moment after the big blow-out Festival Gala in 2013. The party had been a blast and I was one of the last to leave. In fact I remember hanging out with an old friend from college who's been coming out from back east every year. He needed a ride back to his hotel in Yountville and I called him an Uber. After that, I walked back to the Westin where of course Brenda was out of her party dress and into sweats and hunkered down at the table working on prep for the next day. We were just about ready to hit the sack when we received an emergency call from our event producer saying that the clean-up crew had pulled a no-show. She was desperate to get anyone to come back to the Gala location at 3am to help clean up.
So we bundled up and trudged back over to the Gala location. About six of us spent the next hour or so collecting up glasses and bottles and bundling and hauling trash and trying to make everything reasonably presentable for the next morning's activities which were only a few hours away. At one point we convened around what had been a central wine pouring station in the center of a large tent. There were a couple of half-empty bottles and some unused GoVino glasses on one of the bars. We all looked at each other in our delirious state and said – effectively – what the heck? We poured the wine out into the glasses and shared a heartfelt toast to putting on a great show and having each other's backs.
As I recall, the wine was from Alpha Omega. Owners Michelle & Robin Baggett have been wonderful friends and supporters from the beginning of this grand adventure. They'd been pouring one of their single vineyard cabernet sauvignons. I don't recall which one it was but as you can imagine it was beyond delicious.
iP: Thanks for bringing us a festival that delivers a true "toast" for tinseltown. Cheers!
ML: It is truly our pleasure. And thank you Scott for taking the time to notice and appreciate what we are doing.
(photos courtesy of Napa Valley Film Festival)